Make staging and styling an investment.
Not an expense.
Style Flow offers a simple, fast and convenient solution for homeowners to defer the payment of staging and styling costs until settlement, while you still get paid upfront so you can begin work.
When preparing a property for sale, costs can quickly add up. Your customers will not only appreciate the convenience of deferred payment options but also the ability to protect their budgets during this time.
With Style Flow, you can stop letting upfront costs get in the way of you winning a project.
Unlock the potential of your business.
You're a property stylist because you love what you do. You enjoy helping homeowners maximise their property's sale price with your staging and styling expertise.
The problem is that most homeowners don't want to part with any more cash than they have to while selling their home. This can create a barrier for your business as you look to close more sales.
With Style Flow, you can win more customers by offering them flexible payment options for your staging and styling costs, while still ensuring positive cash flow and growth for your business!
Style Flow empowers you with the ability to offer your clients peace of mind by removing the financial barriers associated with staging and styling costs in preparation for sale. We help eliminate these frustrating friction points when it comes to discussing design proposals and instead, place more focus on the sale outcome.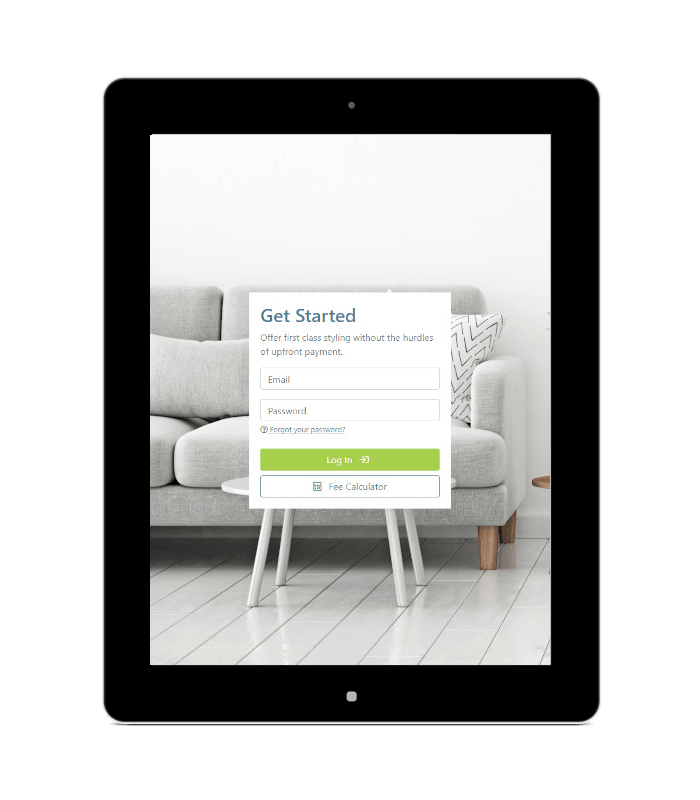 1. Agree on a budget
Design the perfect staging and styling proposal to achieve the best Return on Investment for your client.
2. Convenient on-the-go application process
On your iPad or smart device, you enter the homeowner's details via our web portal and send the payment request.
3. Easy vendor approval
The vendor receives the payment link & elects a payment choice.
4. Funds are received
In next to no time the funds are transferred into your account so you can begin work.
5. Repayment at settlement
The funds are repaid by the homeowner, depending on which option they chose. You don't have to worry any longer about collecting money.
Happy clients. Happy life.
Style Flow will have your clients singing your praises. That's because once you remove the initial financial barrier, they can focus on the true value of your services.
It's one thing to impress your homeowners by staging and styling their property to increase their sale price.
It's another thing to impress them by offering flexible payment options that help them to manage their cash flow.
With Style Flow, you'll keep your clients happy, and get paid upfront every time.
Win-win!
Stand out from the competition
Make a great first impression
Gain a competitive edge
Get started and offer the convenience of style and stage now, pay later options to your valued customers.
Sign up takes just a few minutes.